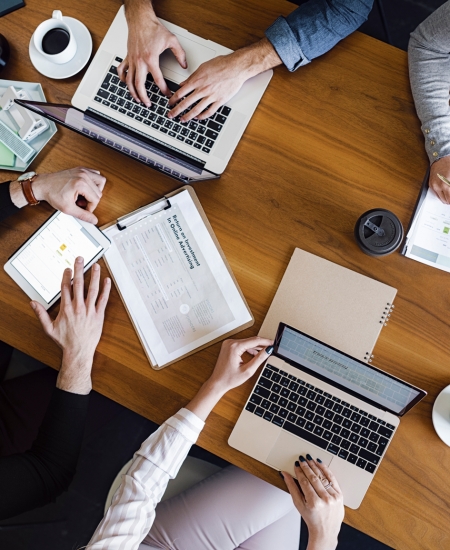 Welcome to a vibrant team, focused on quality.
An outstanding Accounting and Finance career opportunity is waiting for you at Venture Private Advisory.
Our firm is driven by experience and innovation. A career at Venture Private Advisory will offer opportunities for a high calibre industry career, within a team who are determined to support and assist each other to return the best results for clients.
We have an excellent graduate program that offers new recruits practical and hands-on experience, but within a structured, guiding and supportive team.
Venture Private Advisory's mission is to deliver clients the benefit of our experience, dedication and our thorough understanding of their business. Giving clients the edge over competitors using new technology and innovative practices, we are driven to provide the best financial solutions.
In order to provide quality services at all levels, Venture Private Advisory holds weekly training programs to ensure our team are working to cutting-edge standards within our profession and industry.
If you think you would thrive in our team and add value to the Venture Private Advisory portfolio, we'd like to hear from you.
CURRENT CAREER OPPORTUNITIES
We are currently seeking a Senior Accountant to join our growing team and work on a range of clients & industries.
About the Role
Your role will entail, but is not limited to:
Preparation of Financial accounts, tax returns and BAS.
Assisting clients with compliance and business advisory services.
Exposure to variety of complex works including FBT, CGT, Year End Tax Planning, Management Accounting, Corporate Advisory and Business Structuring.
Ongoing mentoring and business advisory meeting with our clients.
Ongoing mentoring and training of junior team members.
Skills & Experience
You will have the following:
5+ years' experience in public practice (desirable but not essential)
Experience using accounting and taxation software, Xero focused
Excellent written and verbal communication skills
Team player with the ability to work independently
Excellent organisational and computing skills
CA/CPA qualified
Located in Unley on the Adelaide city fringe, this is an opportunity to work within a close team in an excellent environment and be exposed to our enviable client base that provides a mix of rewarding and challenging work.  You will be encouraged to grow technically and professionally and to take an increasing level of responsibility over time.
This role is for a full-time permanent position, subject to the successful candidate's availability.
An attractive remuneration package will be provided to the successful candidate.
If you are an exceptional individual who is seeking an excellent opportunity to develop their career in a progressive environment, email your application including a cover letter and resume to administration@ventureprivateadvisory.com.au