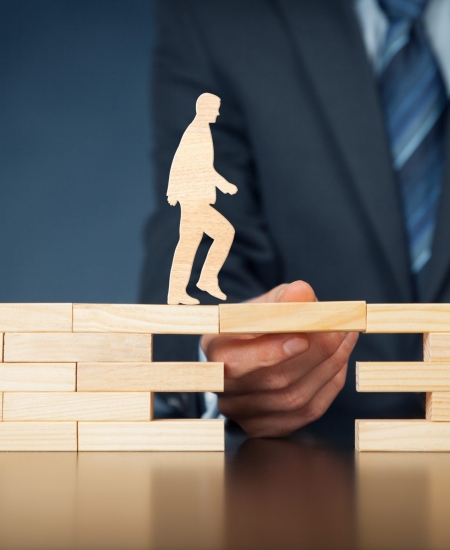 TPD inside super that might let you down
Unknown to many members, many of Australia's most prominent superannuation funds have collectively altered the definition for Total and Permanent Disability (TPD) insurance over the last few years, to make it significantly more difficult for members to claim the insurance entitlement upon disability.
Claims have risen in super fund group insurance over the last 10 year, beyond what many funds had factored into their forecasts.
As superannuation funds typically offer forms of automatic insurance – without the need to disclosure health, occupation or pastime details – this approach may have attracted a greater allocation of 'riskier' insurance members. If an individual is able to get insurance automatically without application disclosure then arguably someone with either health issues, occupation risks or pastime activity risks could be benefited by this offering . Potentially this has led to a higher incidence of claims beyond the original pricing of the insurance premiums for the 'pool' of members, as the risk rating of the 'pool' is not a true reflection of the general population.
The super funds response over the last few years has been to consistently increase premiums being charged to members, to keep up with increasing claims..
As significant premium rises came under the spotlight, in hand with increasing claims, the funds looked to other means to stem this financial impact.
This is where many funds chose to edit the existing insurance definitions on their insurance cover. Existing cover holders were not protected from the changes, and the more comprehensive definitions they held prior were taken away and replaced with the newer more restrictive definitions. The new definition of TPD for many Australians will now require an assessment not only of whether their medical condition prevents them working in a job within their education, training and experience levels, but also whether they are able to reasonably retrain or reskill despite their injury or illness.
Many Australians will not have coverage for when they need it most.
A vast majority of policies in Australia are guaranteed renewable, meaning not only is the insurer required to keep the policy in force each year but the insurer is not able to amend the policy to introduce restrictions such as exclusions nor change the definitions in a manner that would negatively impact the policy holder. Unfortunately almost all group insurance, ie cover where the individual does not hold cover direct with the insurer (such as a large super fund or employer group cover), is not guaranteed renewable. Fundamentally this is because the individual does not own the policy, it is a group policy owned by the super fund or any other organisation such as an employer.
In many instances the cost of these insurances are more expensive over the life of the cover, in comparison to high quality guarantee renewable cover held direct with an insurer.
In addition to the changes to occupation tests, many super funds introduced a much tougher test known as the activities of daily living (ADL) test for some members.
The ADL test, which requires claimants to show that they can't perform two or more of the 'activities of daily living' to have their claim paid out. These activities generally include:
feeding yourself
walking
dressing
getting out of bed
bathing and using the bathroom.
It's extremely difficult to succeed in a claim where this test applies, so for most people it makes the insurance largely worthless. A recent report found the decline rate on claims for people facing the ADL test is five times higher than for people doing the standard test. The ADL test often applies to you if
Your job may be listed as a 'hazardous occupation'
You work less than full-time hours
You've been out of work
For people working casually or in a "high risk" or "hazardous" occupation, the extreme difficulty in ever making a successful claim means the insurance offers little value. In other words, it's junk. "People that hold this type of automatic cover through superannuation are typically paying the same premium – for what is essentially junk insurance – as people who can access less restrictive definitions under general TPD cover," says ASIC commissioner Sean Hughes.
The Australian Lawyers' Alliance has also highlighted this issue: "A member does not usually find out about the application of the inferior coverage until their claim is declined, despite paying the same premium as optimally insured members," it writes.
ASIC have stated "Is it worth the money they're paying for through their super fund? Or is it really just junk insurance?"
Each individual will have different needs and considerations. For many, expert advice will ensure they navigate this area and ensure they are appropriately protected and receiving the best value cover from their premiums.
Contact our office if you have any questions relating to this article.